Our fitting system guarantees results.  Our golfer's scores have improved from 2 to 20 strokes! After fitting over 13,000 golfers we know that, yes, you can buy a game!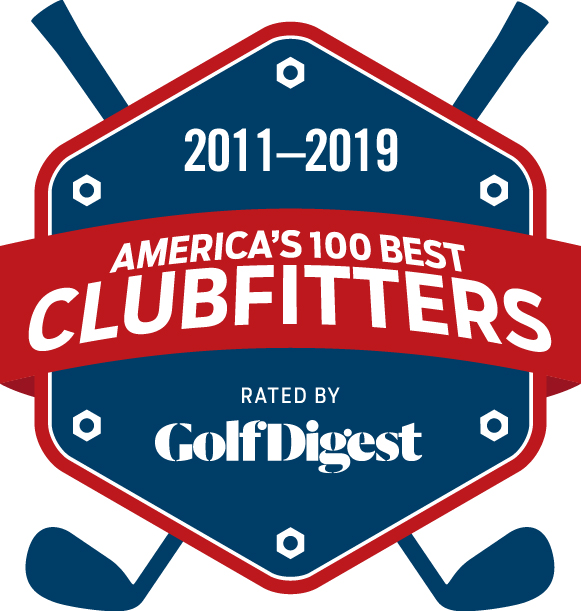 CLICK HERE TO SCHEDULE YOUR FITTING
Our clubfittings are good for your lifetime!  Come back next month, next year, or five years from now and never pay another fitting fee!**
Most golfers have never had custom golf clubs or have gone through a thorough custom club fitting.  The excuses range from "I am not good enough", to "That is too expensive."  But the results of being custom fitted and then having your clubs custom built have been proven:
Improved Accuracy and Consistency
Increased Distance
Better Feel
More Confidence
Lower Scores
More Fun
Our golfer's scores have improved from 2 to 20 strokes!  In fact, we guarantee that you will cut your shot dispersion by 50% and increase distance 5-10%. 

I want to thank you and your staff for years of help with my clubs.  I can honestly say that since I have started working with you, I have NEVER bought a club without your assistance.  – Robert R., Denver, CO
According to a recent survey, nearly EVERY golfer can IMPROVE IMMEDIATELY with custom fitting (see full story).
92% of those golfers who were custom fit for their new equipment on a launch monitor realized immediate benefits with their new equipment.
80% of custom fit golfers hit the ball more accurately and consistently.
Those golfers who were custom fit were 22% more likely than those who were not to notice a significant improvement in their scores (two strokes or more per round and were 56% more likely to see their scores go down by more than five strokes per round).
Those golfers who were custom fit were 57% more likely than those who were not to strongly agree their new equipment purchase was "the best that they had ever made."
Those golfers custom fit on a launch monitor were 42% more likely to complete their equipment purchase faster than those who were fit in other ways (and 17% were more likely to buy their equipment on the same day that they were custom fit).
Custom fit golfers spent 78% more than those who were not custom fit.
69% of custom fit golfers surveyed bought equipment immediately after the process
Club Fitting Has Gone High Tech
If you have never had a custom club fitting or it has been a while since your last one, you owe it to yourself to make sure your fitting includes the latest in high tech measurements.  Launch and ball flight monitors can tell you a lot, but using them to compare your performance with your existing clubs against new heads and shafts will give you the data you need to make a good decision.  But there is even one more step that will take you to the next level.    Read more…
The "Feel Factor" in Club Fitting
While we pride ourselves on having The best technology for custom fitting golfers, at the end of the day if a club does not feel good you will not have the confidence to make a good repeatable swing.  That being said, not all golfers have a heightened sense of feel.  In our club fitting interview, less than 20% of our golfers think that they are "feel" players.  So what are the major factors in the "feel" of a golf club?  Read More…
Why Custom Fit AND Custom Built Means Better Golf
This year you are going to play better golf and have more fun! You signed up for lessons. You are practicing at least twice a week. But now you need to fix the one part of your golf game that can help you be more consistent in every aspect; off the tee, fairway to green, and on the putting surface – your equipment.  Read More…
Get More Consistent in 3 Easy Steps
After working with over 11,000 golfers in the past few years, there is one word that every golfer speaks when looking to play better golf. Consistency! But consistency in any endeavor, not just sports, requires three things: 1) the right technique, 2) the right tools for the job and 3) practice, practice, practice! And what will consistency give you? Better shots, lower scores, and more fun!  Read More…
(**D'Lance Golf reserves the right to refuse service to anyone.  If a customer or member becomes inappropriate or treats our staff poorly, we reserve the right to revoke the "Lifetime fitting" or Membership status of any member or customer)